Welcome to Valerie Manners Counselling - Private Practice in Marlow and London
On-line CBT Counselling Specialist, Therapeutic Coach and Face to Face Practitioner - Member of the British Association of Counsellors and Psychotherapists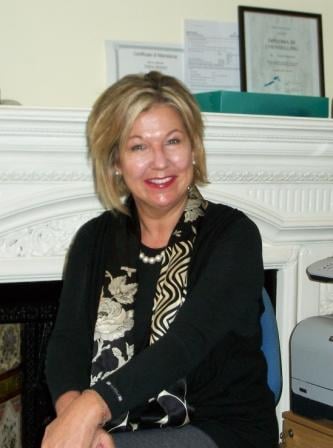 Stress/Anxiety
Work Related Issues

Social Media Anxiety

Depression/Low Mood

Skype/FaceTime or Face to Face Counselling

Relationship Counselling

Couples Counselling
Low Self-Esteem/Lack of Self Confidence

Midlife/Late Life Crisis

Panic Disorders

Cognitive Behavioural Therapy

Personal and Professional Coaching
I run two busy private counselling practices. One at Harley Street Therapy Centre, 1-7 Harley Street, London W1G and one in Marlow, Buckinghamshire SL7.
I have been offering video consultations using the video camera in your smartphone, tablet or computer for many years. This has the advantage of being conducted at your convenience from your own front room and it is perfect for you if you are anxious if you are in an unfamiliar environment. You can choose the platform that you are most familiar with e.g. Facetime, WhatsApp, Skype or Zoom.
Cognitive behavioural therapy is proven to make a big difference to anxiety and depression and it is also approved by the NHS.
My practice at Harley Street Therapy Centre brings together professional excellence and years of experience, delivering solution focused counselling and therapeutic coaching, using advanced cognitive behavioural therapy (CBT) interventions and techniques to ensure the best outcome for your personal needs.
I am a BACP (British Association for Counselling & Psychotherapy) Counsellor trained at the Gestalt Centre in the City of London with 12 years experience gained from extensive therapeutic work undertaken with clients within the NHS in the City of London as well as private client work gained in Harley Street, Central London and in my own private practice in Marlow combined with international clients via Skype/FaceTime.
Below is an excerpt from my TV interview "Keep Calm and Carry On (Xmas Special)"
I offer safe non-judgmental support so you can explore your problems and make changes to your life.
Therapy can help you develop a positive sense of yourself and learn to manage negative feelings.
For an accredited counsellor online or in Harley Street or Marlow contact me today for more details.